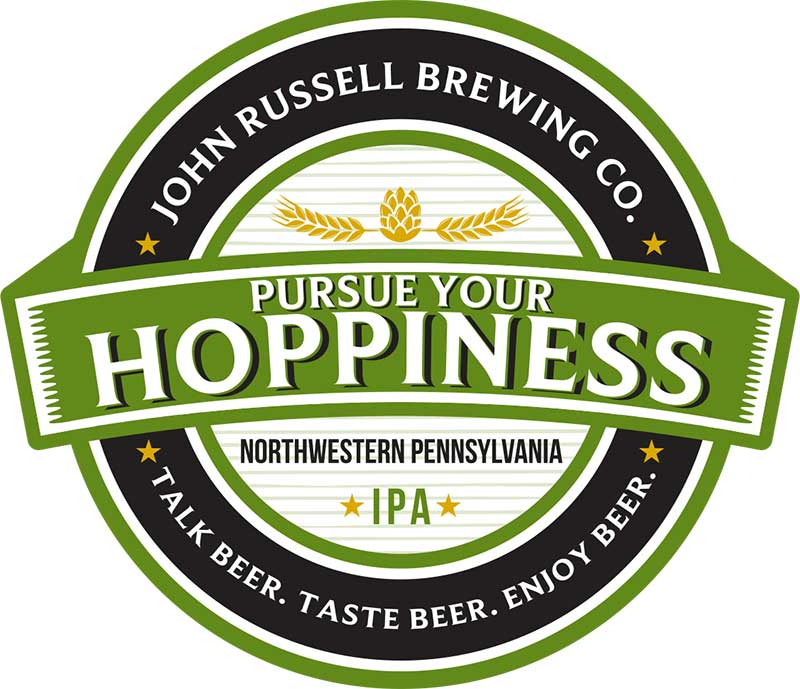 STYLE: Northwestern Pennsylvania IPA
ABV: 6.8%
IBU: 60
BREWED SINCE: 2020
COLOR: deep cloudy gold
BITTERNESS: high ( 60 IBU )
FLAVOR: very smooth in flavor, slightly juicy & slightly sweet
MOUTHFEEL: light
AROMA: fruity-juicy
BODY: light to medium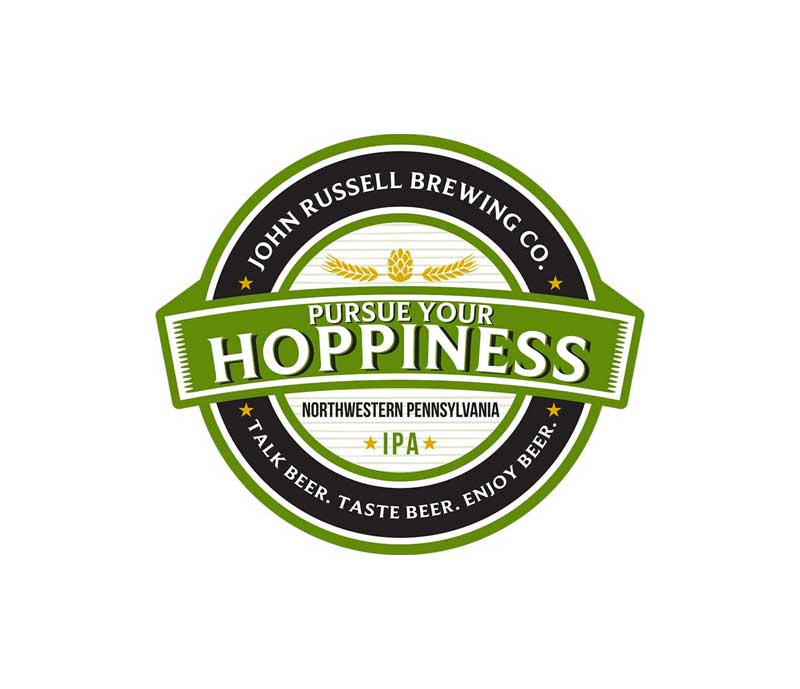 PURSUE YOUR HOPPINESS
Brewer's Notes
Our IPA is made with a Norwegian style yeast. It is heavily hopped in the kettle for aromatics, very smooth in flavor. Slightly juicy, slightly sweet; also, very reminiscent of North New England style IPA's, but made on our terms. Made with Citra, Simcoe & Amarillo hops; a plethora of whole leaf, whole flower hops used in our uniquely designed hop back which provides a different hop aroma & flavor.
Brewer's Highlight
Utilized our hop back for more aromatics & added flavor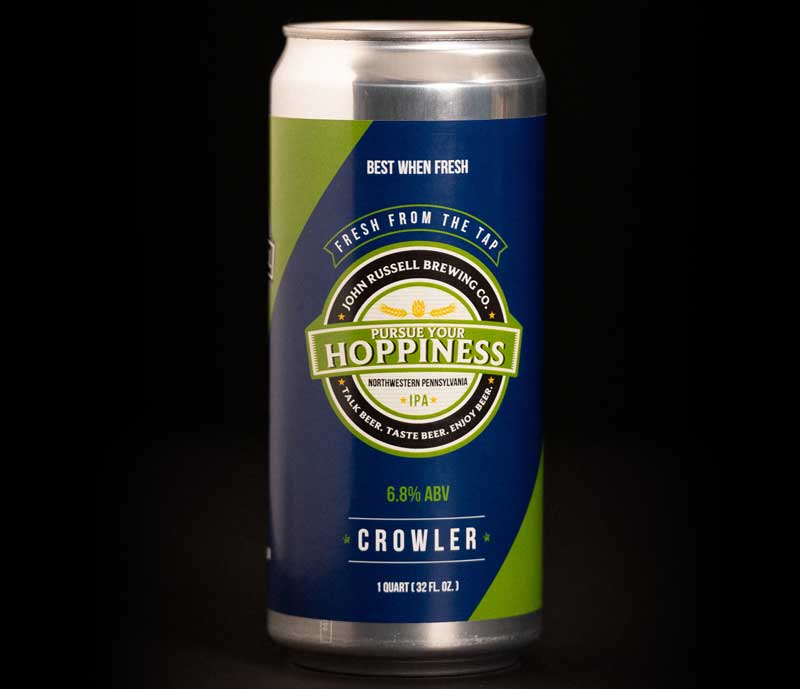 Availability
John Russell Brewery Co.
Seasonal Availability
Year-round